Planning an event in Oxford? Whether you're hosting a family party or a business function, indoor or outdoor, we can help you sort your catering – providing everything you need for a delicious hog roast lunch or dinner. Expect great quality food for all your guests.
At Oxford Hog Roasts we specialise in providing all you need to host a hog roast party. We have a team of professional chefs on hand to cook and serve your food and only use the finest local ingredients to make sure that each mouthful is extra tasty.
Hog Roasts and Catering for All Occasions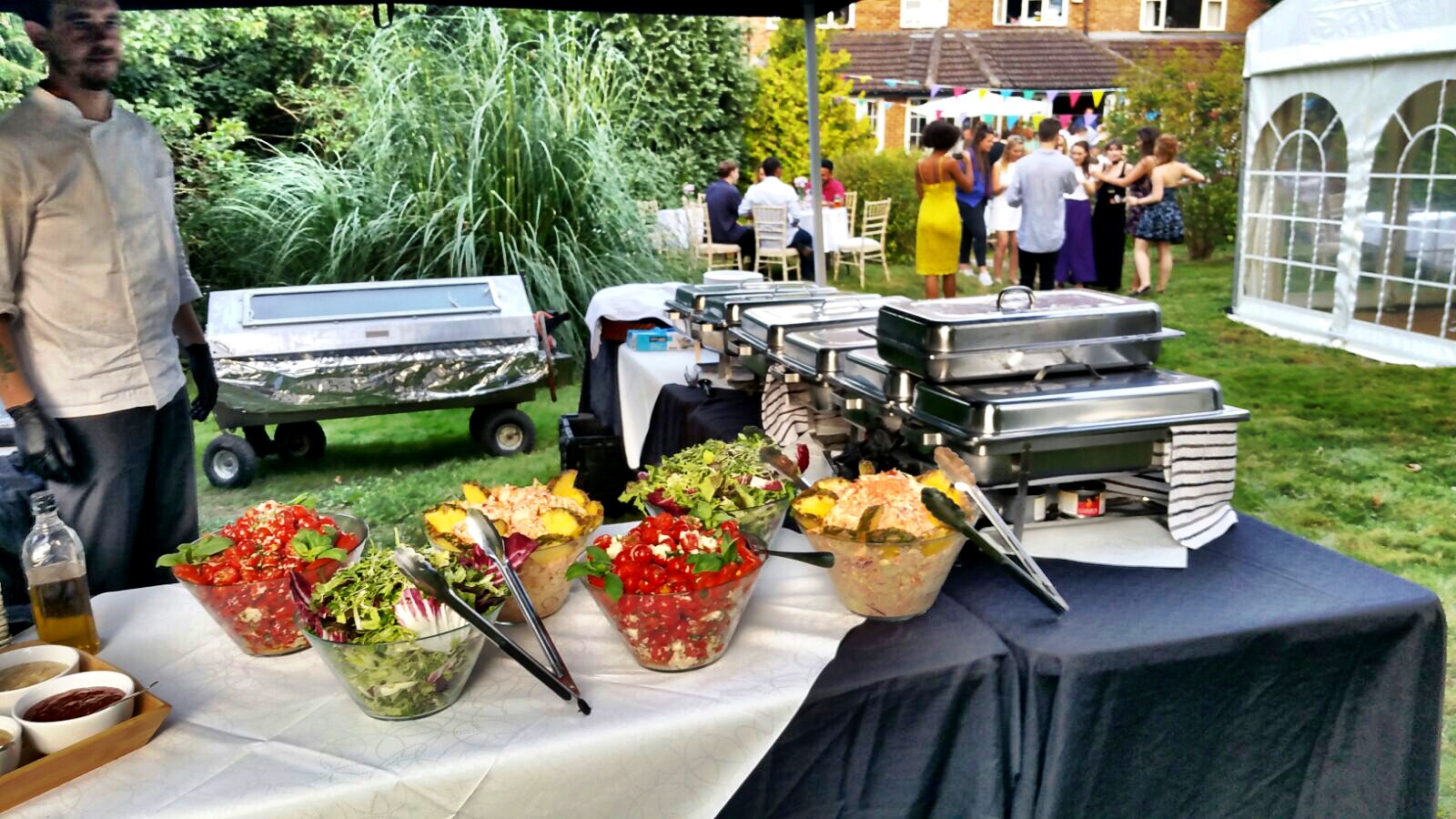 At HogRoastOxford.co.uk we have over ten years of experience in providing great customer service, great food and only using the most efficient roasting equipment – so each event can go as smoothly as possible. We have previously catered for private parties, weddings and corporate dos. When you want to give your guests something a little different come supper time, our hog roast services never fail to disappoint – no matter what age your attendees.
Planning a special event can be stressful, but organising your catering needn't be. We ensure you have more time to focus on getting the finer details right. When you book us, you can rest assured we'll turn up and get the job done well – from preparing the hog roasting machine to cooking the food and serving it up to your guests. We know how to satisfy organisers and guests alike.
Oxford Hog Roast Machine Hire
Hog Roast Oxford can provide all you need when hiring a hog roast machine, which includes not only the equipment, the cooking gas and the hog itself – but our trained chefs too. All our food is freshly cooked on site, in front of your guests if you wish – which provides an element of entertainment too.
Our prices typically start from just £250 but will be tailored to match your exact event requirements. Get in touch today so we can discuss your exact needs and give you a more accurate quote.